The 2nd Africa Air Force Forum, hosted by the Senegalese Air Force, successfully commenced today in Dakar, Senegal. The forum brought together a distinguished audience, including Air Force Chiefs of Staff, aerospace industry leaders, and government officials from across Africa and the globe.
The opening ceremony was notably attended by the Senegalese Minister of Defense, the Chief of Staff of the Armed Forces, and the Chief of Staff of the Air Force. Their presence underscored the forum's significance in shaping the future of air force capabilities in Africa.
Themed "Adapting Air Force Capabilities and Drone Deployment to Combat Modern Conflicts," the discussions tackled complex security challenges, emphasizing the role of drones in modern warfare. Brigadier General Papa Souleymane Sarr, Chief of Staff, Senegalese Air Force, highlighted the event's importance by saying, "Together, we will shape a future where our Air Forces are not just reactive but proactive, ensuring stability and security across our great continent by fostering bilateral partnerships and promoting stability."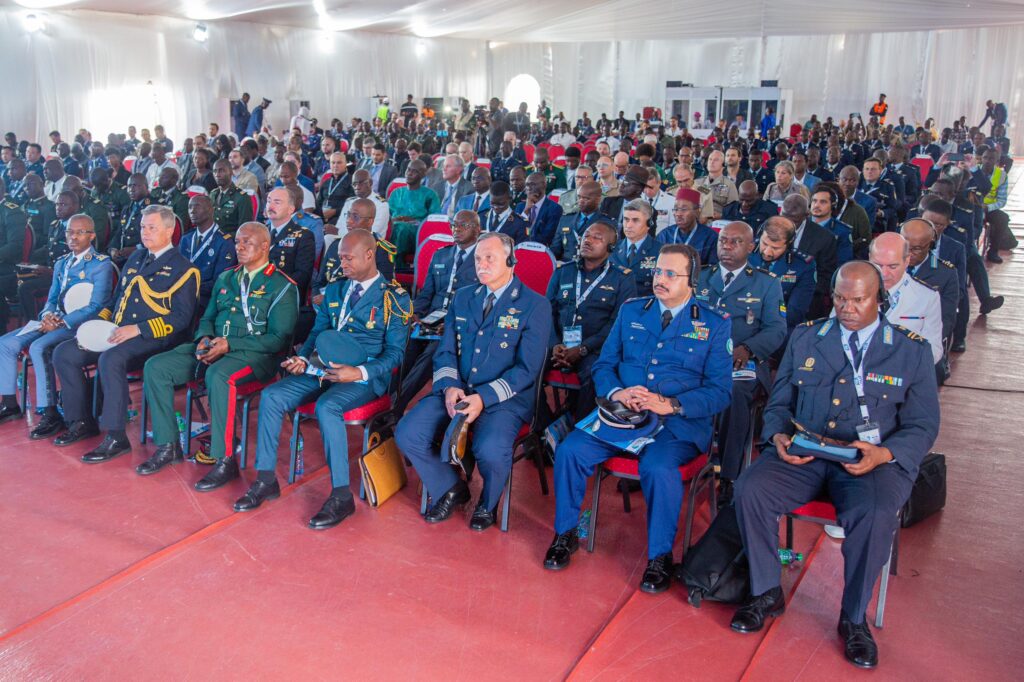 The forum explored air operations for counterterrorism and counterinsurgency, intelligence capabilities, and personnel training, among other critical issues. The event also featured an exhibition that showcased the latest technologies and equipment in aerospace and defense.
Senegal demonstrated its commitment to regional security and its leadership role in enhancing air force capabilities, particularly in support of regional counterinsurgency and upcoming oil exploration activities.
The forum boasted over 350 regional and international attendees, more than 25 speakers, and over 35 sponsors and exhibitors, providing an unparalleled platform for networking and knowledge sharing. Main sponsors included A.D. Con Ltd, Foreign Asset Trade Company, Ortho International, Airbus, ESMA Aviation Academy, Diamond Aircraft, Jet Aviation, and Go Beyond.
Organised by GM Events, the event facilitated exclusive meetings to discuss strategic plans, identify operational requirements, and develop strategies to upskill future Air Force personnel. It displayed a unified commitment to bolstering Africa's defense sector and aerospace capabilities.