The region's top shopping mall and retail decision makers converged at the Retail Congress organized by MECS+R, the largest association in retail industry, celebrating the 29th year anniversary Themed "The Year of Reinvestment," at the luxurious Ritz Carlton DIFC.
The RECON MENA Conference, Exhibition, Deal-Making, Networking, Gala Dinner & Awards, is always a transformative experience for all participants. The opening speech by David Macadam CEO, MECSC was followed by insights from Dr Younus Al Mulla and Duaij Al Rumaithi of MECS+R. The Keynote speech on Technologies driving the future of retail by Doug Stephens, The Retail Prophet kept the audience enthralled.
This year's focus is on reinvestment — into technology, strategies, and, most importantly, people. Over two enriching days, attendees will engage with world-renowned futurists, explore cutting-edge insights on retail trends, and participate in discussions that will shape the future of the retail industry.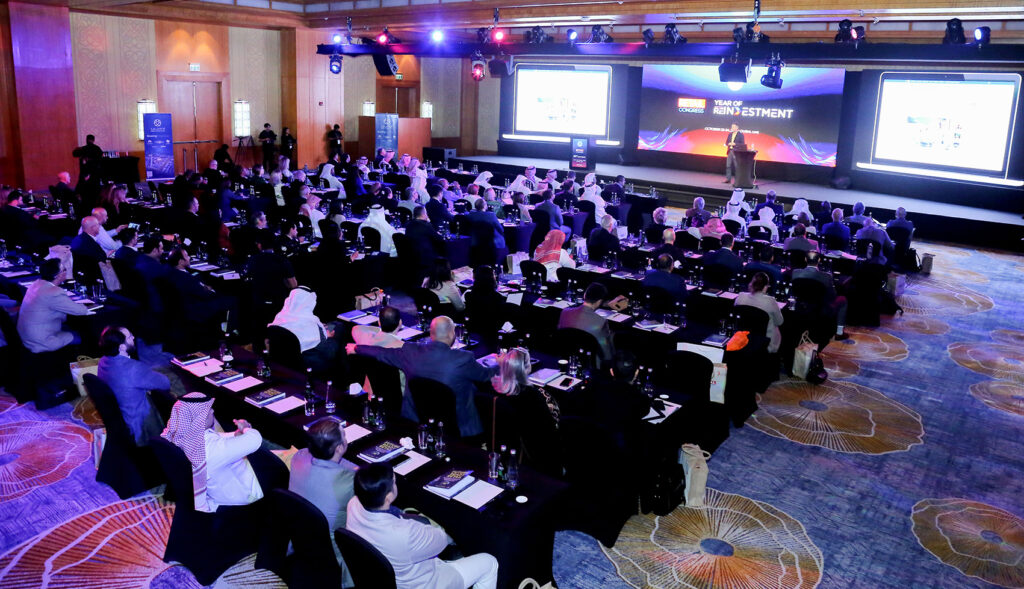 The theme for this year, "Year of Reinvestment," reflects the collective mission to refashion and rejuvenate the retail world. The congress will act as a bridge between today's retail landscape and the avant-garde future, ensuring participants are equipped with knowledge, strategies, and connections to navigate this evolution successfully.
Attendees are set to explore Cutting-Edge Insights on Retail Trends, participate in Discussions Shaping the Future of the Industry, dive into In-Depth Case Studies Showcasing Retail Transformations and witness Panel Discussions on F&B Repositioning, Marketing Trends, and more.
With the backing of 27 main sponsors, 7 support partners and 31 exhibitors, Retail Congress MENA 2023 is set to deliver a comprehensive and engaging experience for attendees. This year's media partner, Global Trend Monitor magazine will provide extensive coverage of the event and get insights from industry leaders.
The event will culminate in the prestigious 2023 MENA Shopping Centre & Retailer Awards Gala Dinner, where 191 finalists will vie for top honors. The winners will be announced on the 24th of October in a glittering awards presentation.
Retail Congress MENA 2023 promises to be a beacon of innovation, collaboration, and excellence in the retail industry, highlighting two days of knowledge sharing, networking, and celebrating the best-of-the-best in MENA Shopping Centres & Retailers.